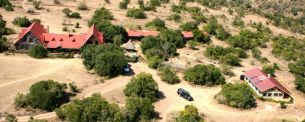 Sandai Farm

From time immemorial, Africa has inspired in travelers deep feelings of recognition and an inexplicable longing to return because Africa still has what the rest of the world has lost: roots, traditions, beauty, untouched nature, rare animals and extraordinary people!
And it is this side of Africa that will always attract those who are able to dream. Sandai Homestay and Cottages is located in the heart of Kenya close to Aberdares National Park, and here you can live and experience the real Africa in the midst of the beautiful native flora that frames my comfortable farm house and guest cottages.

In the heart of Kenya, in the vicinity of the Aberdares Nationalpark, is Petra Allmendingers and her families place. Live and experience the real Africa in the midst of the beautiful flora that frames Sandais comfortable farm house and guest cottages.

The homestead consits of a big comfortable farmhouse and two guest houses, four rooms, with shower/bath tap and toilet. The guest houses are comfortably furnished. In the mainhouse there are two more guestrooms, sharing a shower and toilet.

The kitchen and dining room is in the farmhouse, where You enjoy Your meals together with myself. The comfortable living room is equipped with an open fireplace, where you can sit and listen to stories and experiences about Africa. Power is supplied through a generator and solar panels.

You will feel immediately at home in this peaceful and relaxing atmosphere and listen to the voices of the African savannah. You don' t have to be terrified of animals, they will always be at a safe distance from people, and are more afraid of you than the other way round.

You can expect a good variety of healthy meals and you will eat together with my small family and other guests at the big table in the dining room.
I am very happy to cooperate in the case of any special dietary requirements.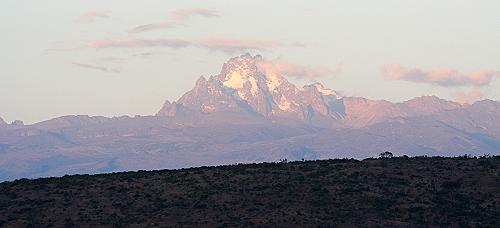 Sandai Farm, zu Füßen des Mount Kenya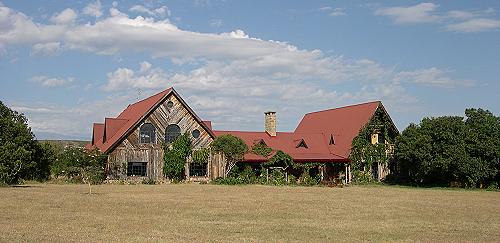 © 2015 www.safari-wangu.de
Kiwara Safaris Ltd.
Kenya
Inh.
Margit Ruggieri
Trevor Jennings
___________________
booking contact
Jörg Reinecke
Tel.: 0049(0)5822 2992
E-mail: kiwara@private-safari.com

Severin Camp